Custom Event Patch Requests
We also take orders for custom patches. You can call us at 509-940-5567 or fill out the form below.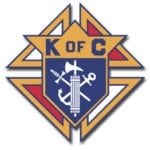 To order Official KonB patches, you MUST contact your state president.  Once your order is placed with the state president, it will go through a verification process for membership.  Once membership is verified, Ringolde will contact you via email that they have received your order and are processing it.  We will contact you when your order is ready to ship for payment.  Normal turn time is 1 - 2 weeks, if patches are needed sooner, please mark the date needed on the order form.